Custom Clean
Professional Carpet Cleaning Service
Driveway & Patio cleaning
Grass cutting, one offs or regular cut
01366 388556 07879 697659
Custom Clean has been based in Downham Market for over 15years. We serve a large area from Swaffham to Wisbech, King's Lynn to Ely and many places in between.
Many things in the carpet cleaning industry have changed over the years. More places are renting out the small DIY cleaners, but remember, while these hire machines are ok they are in no way as powerful as the professional machines that I use and they als do not come with over 15 years of carpet cleaning experience, where as I do .
If you are thinking of going along the DIY route, do not forget when comparing prices to factor in the hire cost of the machine, the cleaning chemicals and stain treatments you will need and the time to book the hire of the machine, collection and return of it after you have cleaned it oiut, also the time and effort it takes to do the job
I also guarantee that the rental machines do not even come close to the cleaning capability of a professional carpet cleaning machine.
So before you think DIY give us a call at Custom Clean you will be glad you did.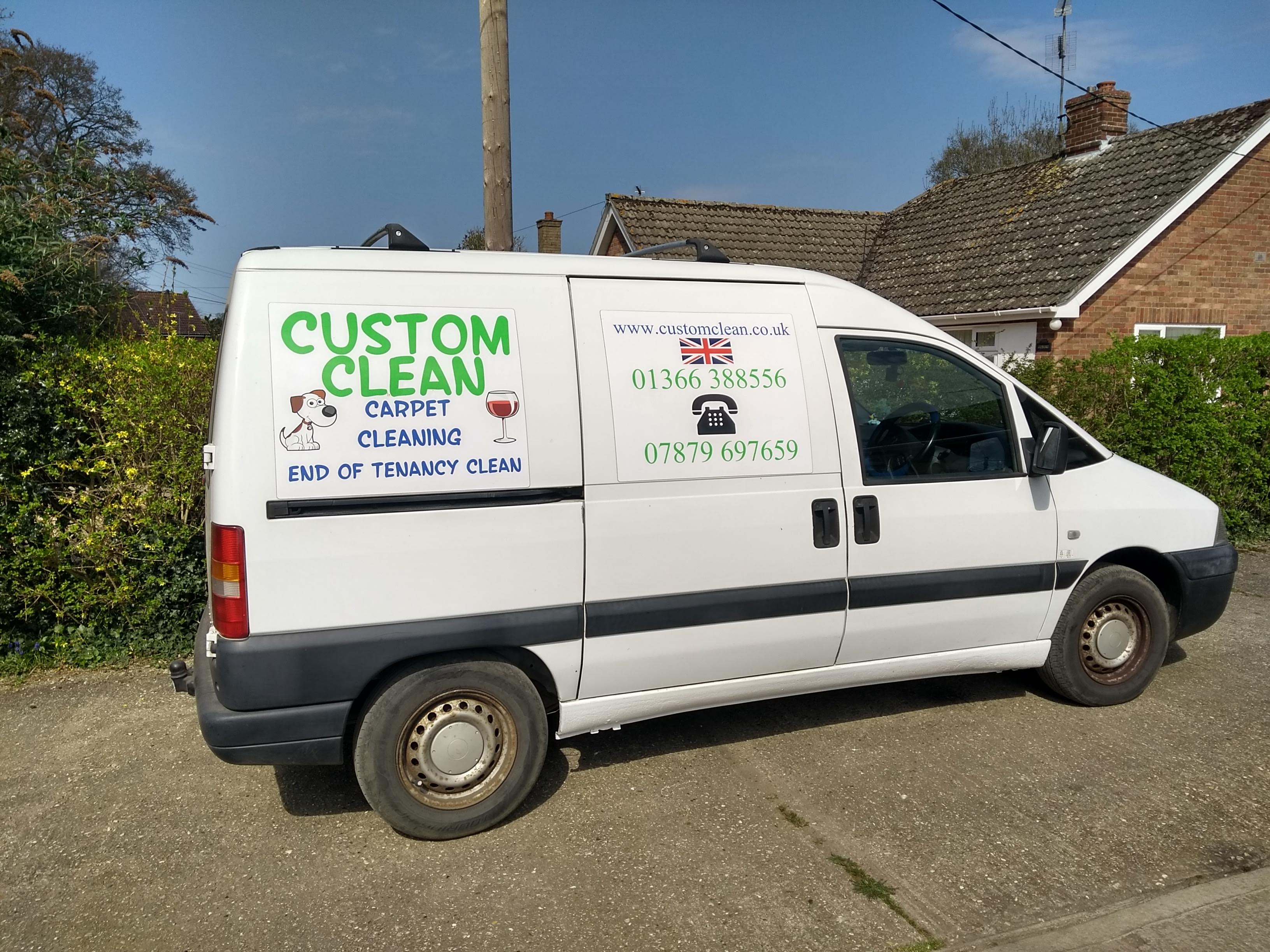 Update 23/09/21